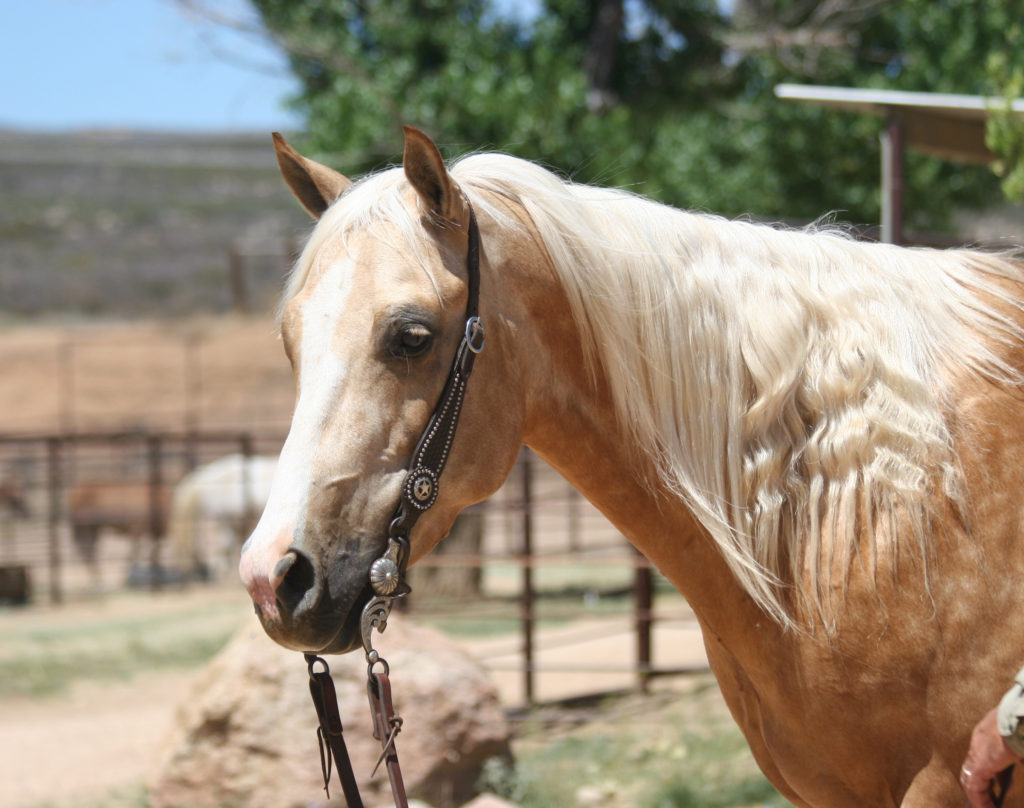 2012 Palomino Gelding AQHA# 5453820
| | | | |
| --- | --- | --- | --- |
| | | | COLONEL FRECKLES |
| | | NU CASH | | |
| | | | | NU RENDITION |
| | SENSATION CASH | | | |
| | | | | | GAY BAR KING |
| | | | SNIP GAY BAR | | |
| | | | | MISS SOWHAT |
| HONEY BAR CASH | | | | |
| | | | | MR BARON RED |
| | | | TWO EYED RED BUCK | | |
| | | | | | IMA TYREE |
| | HONEY BAR ANGEL | | | |
| | | | | JOE JACK HONEY BAR |
| | | HONEY BAR ZAN | | |
| | | | ZANS BUENO BAR |
Here is one EVERYONE is looking for!!!! We have known "Cash" for the past two years and have watched him mature into an outstanding all around horse.
As a ranch horse: He has gathered big pastures; sorted and drug calves to the fire; checked miles of fence; he ground ties and hobbles.
As a trail horse: He will go where he is pointed; through water, over deadfall, up or down any incline. He is good in a group and will ride in the front or the back; is familiar with bikes, backpackers and dogs!
As a show horse: Cash has won a 2016 AzQHA Year End award buckle in ranch riding/ trial challenges. He willingly negotiates any  trail obstacles including suspension bridges, 6 foot trenches, regular bridges, gates and tire mountains.
Cash has also won an Arizona Versatility Ranch Horse year end Buckle in 2017
So if you want to ride the fanciest, prettiest, safest gelding around, come and give him a try.
Price: $22,500.00