2018 RANCH RIDING BUCKLE SERIES SCHEDULE

July 14,  2018  10:00 am                                   JUDGE: Tom Gilmore
Classes will run in order listed.

RANCH HALTER-Entry Fee $20.00
WALK TROT-Entry Fee $20.00                                                                               Pattern:Walk Trot pattern 1

RANCH YOUTH-Entry Fee $15.00                                                                         Pattern  Pattern J

GREEN RIDER- ( no show experience) Entry Fee $30.00                                    Pattern:  Pattern J

GREEN HORSE-( horses six years and under) Entry Fee $30.00                          Pattern:  Pattern J

INTERMEDIATE RIDER- (some show experience) Entry Fee $30.00                         Pattern:Pattern G Flipped pdf

OPEN RIDER-(Open to everyone) Entry Fee $30.00                                                 Pattern:Pattern G Flipped pdf

PRIME TIME RIDER- (Riders over 50) Entry Fee $30.00                                         Pattern:Pattern G Flipped pdf

RANCH PLEASURE:
RANCH TRAIL:                                                                                                        Trail Pattern:  Ranch Trail July pdf

OVERALL HIGH POINT RIDER: This is a one time entry fee for all the shows. $45.00

YEAR END AWARDS
Ranch Halter
Walk Trot
Youth
Green Rider  Buckle ~ Sponsored by Ricotta Performance Horses
Green Horse
Intermediate Rider
Open Rider- Buckle  ~ Sponsored by LefT 's Steak House
Prime Time Rider
Ranch Pleasure
Ranch Trail
Over All HIgh Point
Over All Reserve HIgh Point
We would like to thank all of our sponsors for the Buckle Series including : Bridle and Bit; Cowboy Corner; Mortimers Nursery, LefT's Steak House, Ricotta Performance Horses,
All though we are not a recognized AQHA show or an affiliate of the AQHA we do follow their rules. Please be advised of the new rule for 2018.
NEW RULE FOR 2018
"Horses competing in Versatility Ranch Horse, Zoetis AQHA Ranching Heritage Challenges and ranch riding classes should have a natural ranch-horse appearance from head to tail in each maneuver,"  "This means that the horse should look like a ranch horse focused on the task at hand."
The new Rule SHW419.4, effective January 1, 2018, states, "Unnatural ranch horse appearance (Horse's tail is obvious and consistently carried in an unnatural manner in every maneuver)."
Judges can assess a 10-point penalty for unnatural tail appearance.
The new rule appears in the 2018 AQHA Official Handbook of Rules and Regulations. For more information, visit www.aqha.com/handbook.
SHW415. LEVEL 1 RANCH RIDING. The purpose of Level
1 ranch riding is to allow a horse to compete in a field with
minimally accomplished horses of the same level of experience.
The level 1 ranch riding is a stepping-stone to the more
advanced competition of Level 2 and Level 3.
SHW415.1 Horses regardless of their age may be ridden with one
hand and a standard western bit as approved by AQHA equipment
rules, or with one or two hands with a snaffle bit or bosal as
described under AQHA equipment rules.
SHW415.2 With the exception of eligibility and equipment
requirements, the same rules apply in Level 1 ranch riding as apply
in ranch riding.
SHW415.3 Horses eligible to compete if they have not, as of
January 1st of the current year:
SHW415.3.1 earned 25 points or more in AQHA-approved
ranch riding classes (horse points from all levels in any
130 © 2018 AMERICAN QUARTER HORSE ASSOCIATION
division will count including introductory/rookie points and
are cumulative in determining eligibility);
SHW415.3.2 won $1,000 or more in any equine organization
or association in ranch riding classes.
SHW415.3.3 Accuracy of eligibility is the responsibility
of the owner or exhibitor.
SHW416. RANCH RIDING. The purpose of the ranch riding class
is to measure the ability of the horse to be a pleasure to ride while
being used as a means of conveyance from performing one ranch
task to another. The horse should reflect the versatility, attitude and
movement of a working ranch horse riding outside the confines of an
arena. The horse should be well-trained, relaxed, quiet, soft and
cadenced at all gaits. The ideal ranch horse will travel with forward
movement and demonstrate an obvious lengthening of stride at
extended gaits. The horse can be ridden with light contact or on a
relatively loose rein without requiring undue restraint, but not shown
on a full drape of reins. The overall manners and responsiveness of
the ranch riding horse to make timely transitions in a smooth and correct
manner, as well as the quality of the movement are of primary
considerations. The ideal ranch riding horse should have a natural
ranch horse appearance from head to tail in each maneuver.
SHW416.1 For horses three years of age and older, offered as a
Level 1, junior, senior or all-age open division class, and as an all age
class for Level 1 youth, youth, Level 1 amateur, Select amateur and
amateur.
SHW416.2 No horse may cross enter, a western pleasure or walk/
trot western pleasure and ranch riding class at the same show
regardless of division (youth, amateur, select or open). Show management
may run AQHA ranch riding and versatility ranch horse
ranch riding concurrently if held within a full versatility ranch horse
show. If held concurrently, AQHA ranch riding rules (SHW416-
419.7) will apply.
SHW417. Class requirements:
SHW417.1 Each horse will work individually, performing the
required gait maneuvers and a minimum of three optional maneuvers.
Horses will be scored on the basis of 0 to 100, with 70 denoting
an average performance. Each maneuver will receive a score
that should be added or subtracted from 70 and is subject to a
penalty that should be subtracted. Each maneuver will be scored
on the following basis, ranging from plus 1 1/2 to minus 1 1/2.: -1 1/2
extremely poor, -1 very poor,-1/2 poor, 0 correct, +1/2 good, + 1 very
good, + 1 1/2 excellent. Maneuver scores are to be determined and
assessed independently of penalty points.
SHW417.2 The required gait maneuvers will include the walk,
trot, and lope both directions: and the extended trot and extended
lope at least one direction; as well as stops, and back.
SHW417.3 The optional maneuvers may include a side pass,
turns of 360 degrees or more, change of lead (simple or flying),
walk, trot, or lope over a log(s); or some reasonable combination
of maneuvers that would be reasonable for a horse to perform or
encounter during ranch work.
SHW417.4 One of the suggested patterns may be used, however
a judge may utilize a different pattern as long as all required
maneuvers and the three (or more) optional maneuvers are
included. Should a judge use one of his/her own patterns, it is
recommended to not have the stop following an extended lope.
© 2018 AMERICAN QUARTER HORSE ASSOCIATION 131
SHW417.5 The maneuvers may be arranged in various combinations
with final approval by the judge.
SHW417.6 The overall cadence and performance of the gaits
should be as those described in GAITS, (SHW334 Ranch Riding)
with an emphasis on forward movement, free-flowing, and
ground covering for all gaits. Transitions should be performed
where designated, with smoothness and responsiveness.
SHW417.7 No time limit.
SHW417.8 The use of natural logs is encouraged.
SHW417.9 Posting at the extended trot is acceptable.
SHW417.10 Touching or holding the saddle horn is acceptable.
SHW418. Ranch Riding Apparel and Equipment
SHW418.1 No hoof polish.
SHW418.2 No braided or banded manes/tails or tail extensions.
SHW418.3 Trimming inside ears is discouraged.
SHW418.4 Trimming bridle path is allowed, also trimming of
fetlocks or excessive (long) facial hair.
SHW418.5 Equipment with silver should not count over a good
working outfit. Excessive silver on bridles and saddles is discouraged.
SHW418.6 It is suggested competitors use a breast collar and
a rear cinch.
  Ranch Riding Penalties.
A contestant shall be penalized each time the following occur:
One (1) point penalties
Too slow (per gait)
Over-bridled (per maneuver)
Out of frame (per maneuver)
Break of gait at walk or trot for 2 strides or less
Three (3) point penalties
Break of gait at walk or trot for more than 2 strides
Break of gait at lope
Wrong lead or out of lead
Draped reins (per maneuver)
Out of lead or cross-cantering more than two strides when
changing leads
Trotting more than three strides when making a simple lead change
Severe disturbance of any obstacle
Five (5) point penalties
Blatant disobedience (kick, bite, buck, rear, etc.) for each refusal
Ten (10) point penalty
Unnatural ranch horse appearance (Horse's tail is obvious and
consistently carried in an unnatural manner in every maneuver)
(OP) Placed below horses performing all maneuvers
Eliminates maneuver
Incomplete maneuver
  Zero (0) score
Illegal equipment including hoof black, braided or banded
manes, or tail extensions
Willful abuse
Major disobedience or schooling
Lameness
No specific penalties will be incurred for nicks/hits
on logs but deduction may be made in maneuver score.
No specific penalties will be incurred for over/
under spins but deduction may be made in maneuver score


June 9

July 14

August 11  Judge: Carol Wittaker
Septemeber 7: Clinic with Abby Cosenza
September 8    Judge: Abby Cosenza

We are looking forward to seeing everyone in 2018
 2017 RANCH RIDING BUCKLE SERIES RESULTS 
CONGRATULATIONS TO ALL OUR YEAR END AWARD WINNERS!


Abby and Marc Cosenza sponsored  the Champion Buckle, Trophy and sashes to the Overall High Point Ranch Riding Champions!
James Dixon and Music were our Champions with Roddy Lara and CR Katie reserve! Congratulations!

CR Goldie and Connie Lara took home the Championship and the Buckle in the Ranch Riding Trail Class
with Roddy Lara and CR Katie as the reserve
Tall Pines Quarter Horse Show was the sponsor of the buckle..

The infamous CR Katie and Roddy Lara were the Ranch Riding Pleasure Champions taking
home the Buckle. Suzanne Knox and Ima Smokin Deal were the reserve champions. Thank you Roddy
and Connie Lara for sponsoring the buckle.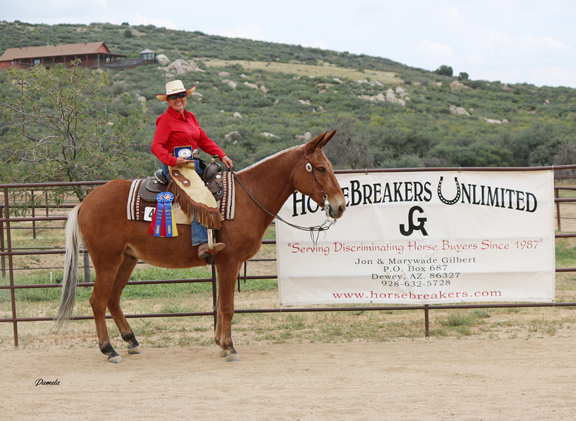 Taking home the Championship and Buckle in the Prime Time Ranch Riding are Connie Lara and CR Goldie!
Reserve Champion was Roddy Lara and CR Katie. T hat's what you call mule power!

James Dixon and Diana Ricter's Music were the Ranch Riding Open Champion. Reserve Champion was Roddy Lara
 and CR Katie. The Buckle was sponsored by Lefty's Steak House.

Taking home the Buckle and the Championship in the Intermediate Ranch Riding Class was Gina Teets and Robyn.
Jo Ann Morley and Nic not far behind for the Reserve Champion. Good showing ladies! Thank you to Laurel and Barry Denton
and the Bar U Bar Ranch for sponsoring the buckle.

RoseMary Pike and Lenas Star Chic had a great Buckle Series! Reserve Champion Ranch Halter, Tied for Reserve Champion in the
Green Horse and Champion and winner of the Buckle in the Green Rider Class.
Amy Blocker and Moms Last Remedy were Reserve champions.
The buckle was sponsored by Neal's Horseshoeing.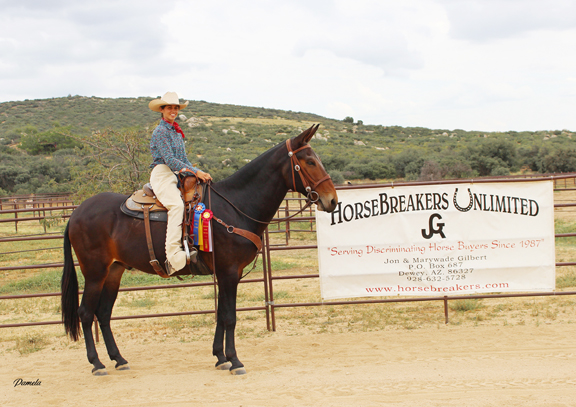 Jackie Walling and her "bigger than life" mule were the Walk Trot Champions and winner of the Headstall donated
Ponderosa Performance Horses and Reta Connor. Jackie and Django were also our Reserve Champions in the Ranch
Riding Green Horse.
Congratulations to James Dixon and Music. They had a wonderful Ranch Riding Buckle Series! Champion Ranch Halter,
Champion Green Horse, Champion Open Ranch Riding and our Over All High Point Champion.
Overall High Point Champion and Reserve
Sponsored by Abby and Marc Cosenza  Cosenza Reining Horses
Champion  Buckle and Champion Sash
Reserve Champion Trophy and Reserve Sash
Gift Certificates to Susan's Saddle Stands and Art
http://susansaddlestands.vpweb.com

Congratulations to all of our Exhibitors for the August Ranch Riding Buckle Series!

Congratulations to RoseMary Pike and Lenas Star Chic for winning the Ranch Halter class and the Green Rider Ranch Riding class.
Wow, you had a great day!

Arley Tucker and Candy Lena Polo were our Walk Trot winners.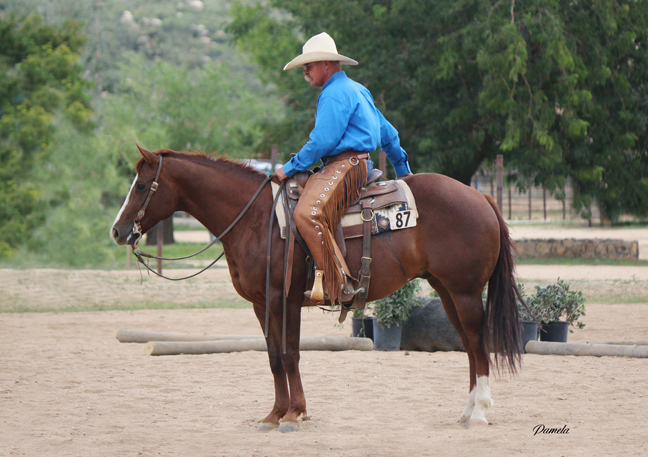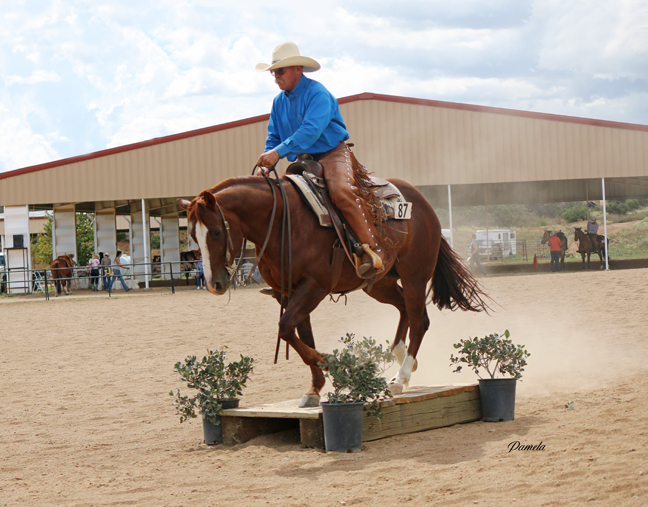 Wimpys Winnenshine and Jon Gilbert took home the first place in the Green Horse Ranch Riding class. Such a wonderful young horse! Congratulations.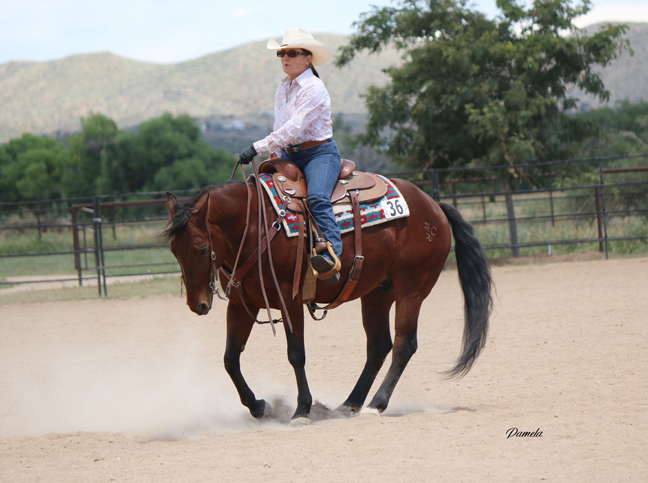 Robyn and Gina Teets showed us how it is done in the Intermediate Ranch Riding class. What a great pair!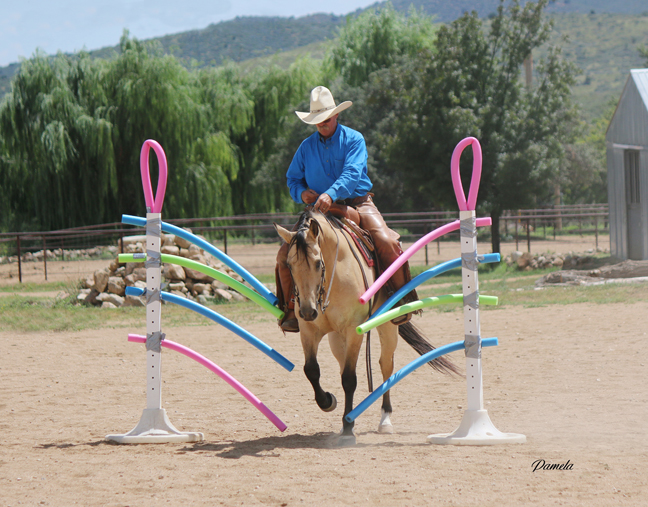 MJG Hollywoodroostin and Jon Gilbert had a great ride in the Open Ranch Riding class to take home first place.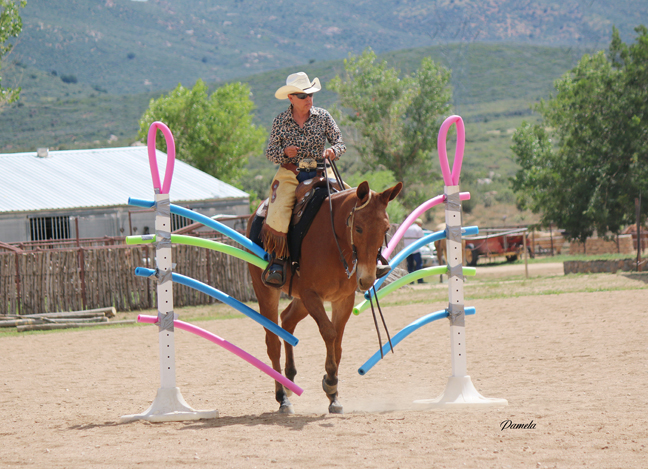 Connie Lara and the world famous CR Goldie were just perfect in the Prime Time Ranch Riding class to take home the blue ribbon! Congratulations!
Kendall Woellmer and her lovely appaloosa, Strawman Sam, were successful in the Ranch Pleasure class. Congratulations.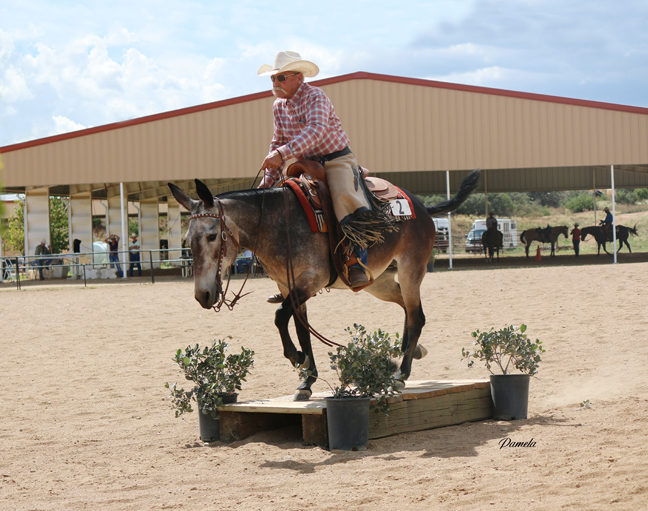 The most famous CR Katie and Roddy Lara were perfect in the Ranch Trail class. Actually, Katie is pretty much perfect at everything. Congratulations to you

2016 Ranch Riding Buckle Series Results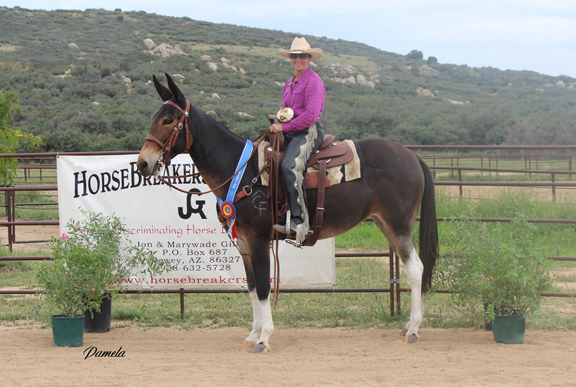 Congratulations to Reta Conner and Thesebootsweremade4lopin. They were the series Overall High Point Buckle winner the Open Ranch Riding Buckle Winner and the Ranch Pleasure Ranch Riding Buckle Winner. Way to go Reta!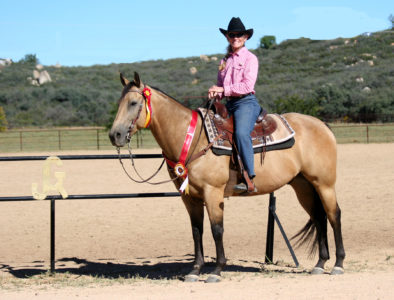 The Overall High Point Reserve Champion was Crystal Sorensen and Reyguns Shamrock.

Congratulations to all of our participants! and hope to see everyone at the next show.
horsebreakers-unlimited-ranch-riding-article
To see photos from the Ranch Riding Buckle Series please visit:
http://joycetanner.zenfolio.com/