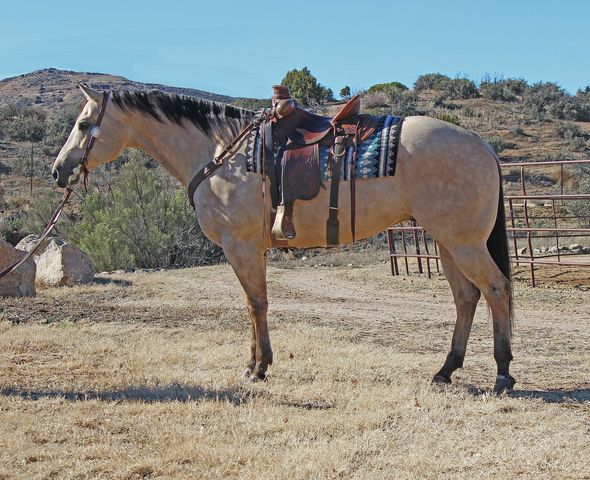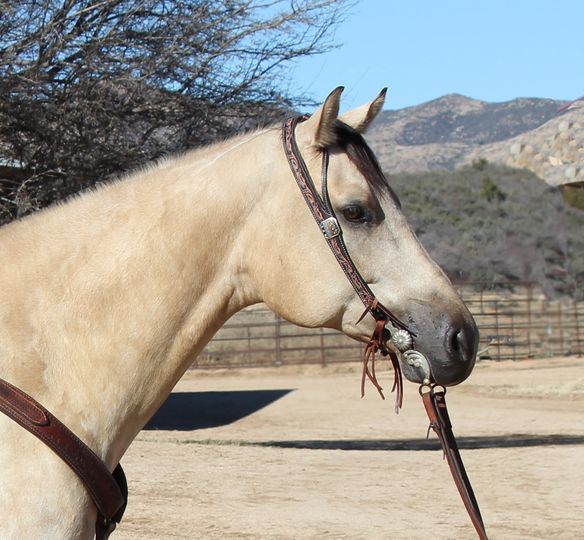 2017 Buckskin Gelding AQHA#5803223
| | | | |
| --- | --- | --- | --- |
| | | | TE N' TE |
| | | SIERRA TE | | |
| | | | | MISS SNOWFLURRY |
| | TE WATCH | | | |
| | | | | | WATCH JOE JACK |
| | | | WATCH JILL ANNE | | |
| | | | | CRIMSON ANN |
| MJG WATCH FOR SCOTCH | | | | |
| | | | | SUPREMES IMAGE |
| | | | SCOTTISH BART | | |
| | | |   | SCOTCH BARTA |
| | MJG  THIRSTYFORSCOTCH | | | |
| | | | | FRONTIER CLAUDE |
| | | CLAUDES TYREENA | | |
| | | | THIRSTYS TYREENA |
"Scotty" is a beautiful home raised gelding. He stands 16 hands tall and will weigh in at 1300 pounds. He has been brought along slowly with lots of ground work and tons of trail miles. He is very well broke, soft, quiet and responsive. We have taken him on overnight trail rides in the rough mountains and in the desert. He is sure footed, confident and willing. He is competent in the arena and over all the obstacles.
"Scotty" has the potential to excel at many different disciplines. Trail riding, ranch riding, western dressage or roping.
This is an outstanding individual!